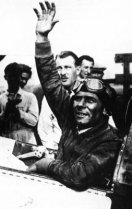 James Harold Doolittle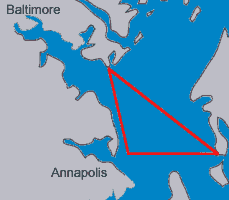 This race was expected in 1924, but it was postponed until the following year due to a lack of competitors. It was the first edition where planes were specifically designed for this race.
The British team was composed of Captain Biard in a Supermarine S.4, Captain Hubert Broad in a Gloster Napier III and Bert Hinkler in the substitute Gloster. These two aircrafts are equiped with a Napier Lion engine.
The United-States was represented by two Curtiss Navy racer R3C-2s flown by Lieutenants George Cuddihy and Ralph Ofstie, and one Army racer R3C-2 flown by James Harold Doolittle of the U.S. Air Service.
Italy was represented by Macchi's Macchi M-33 flown by Giovanni De Briganti and Lieutenant Morselli.
Doolittle was the winner, Broad was second and De Briganti finished third.